FUMIKODA's noble mission is to spread well-being throughout workplaces worldwide, by offering a range of functional and comfortable products that are not only gentle to the environment but also show compassion towards animals and people alike.
Function and Design
Features and design that you couldn't find anywhere else
FUMIKODA is a brand born out of creative director Fumi Koda's desire to create a business bag that is comfortable to carry around with your computer and documents. We have focused on the functions and design that you really want in order to be yourself in every scene.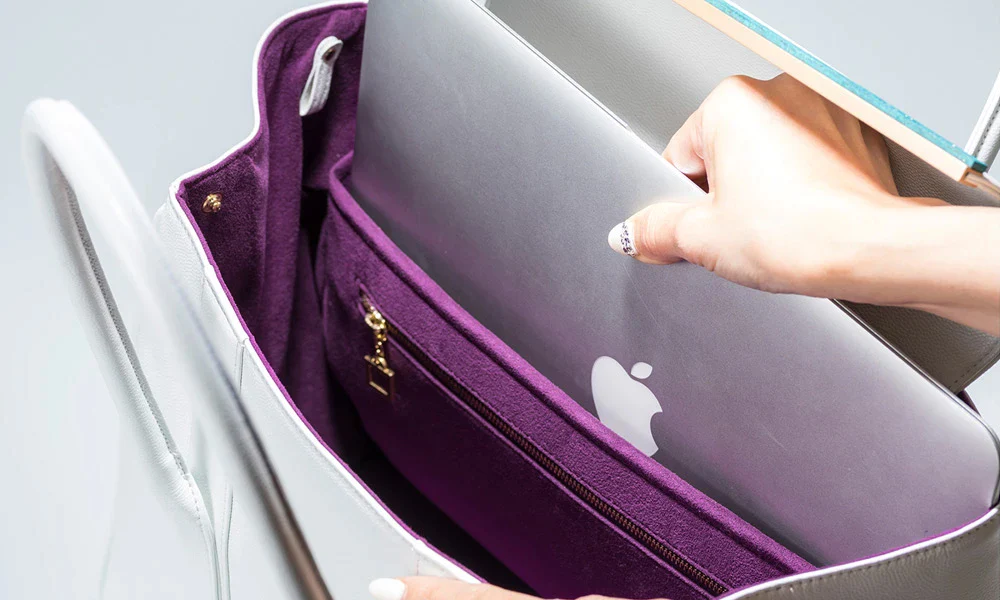 Working Smart
It is as light as possible and can be carried around without worrying about rainy days; it can hold A4 documents as well as a laptop and can be slung over the shoulder. It can hold A4 documents as well as laptops, and can be worn over the shoulder. During meetings, you can smoothly take in and out the items you need, and it can stand on its own on the floor. FUMIKODA produces such bags that can be relied on in any business situation.
Design is one "function".
One of the important functions of a business bag is to be designed to match any occasion, whether it is a dinner with an important person, a greeting to a business partner, or a reception after work. We have pursued functions that allow you to act smartly, confortably, and confidently in any situation.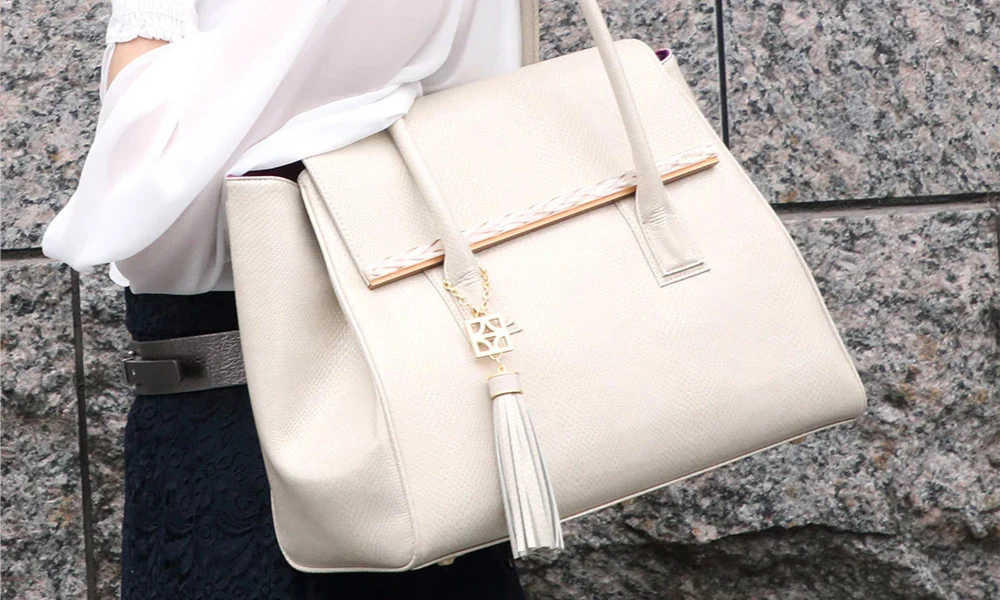 Durability and water resistance
FUMIKODA uses high-durability vegan leather made in Japan, which is also used in the interiors of luxury cars. While it cannot be denied that it may deteriorate quickly depending on usage, it is more robust than animal leather or synthetic leather, and its ability to be used for 5 to 10 years has been verified through manufacturer testing.
Additionally, the vegan leather used in the bags has high water resistance, so that you don't have to worry about sudden weather conditions.
*Items made from vegan leather using biomass materials such as bamboo, seashells, or apples also possess similar durability and water resistance.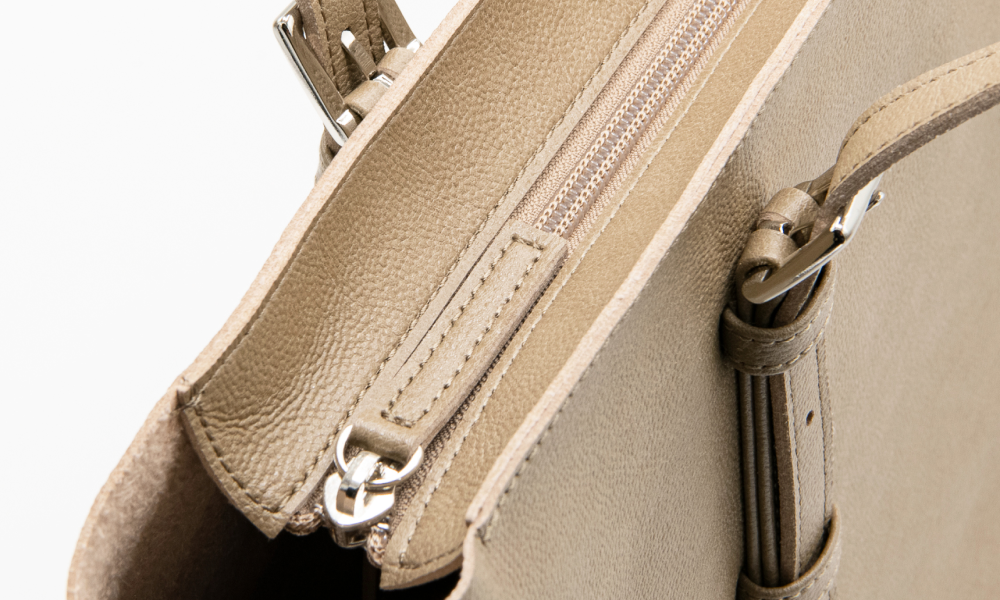 Manufacturing in Japan
Japan's world-class handicrafts
In Japan, there are various traditional crafts and craftsmen's techniques that have been handed down for hundreds of years, and FUMIKODA's materials, parts, and sewing are all "Made in Japan. FUMIKODA's materials, parts, and sewing are all "Made in Japan", and we make use of Japanese aesthetics and traditional techniques in our manufacturing. Because they are used every day, no two pieces are the same, and we hope you will enjoy wearing these one-of-a-kind traditional crafts made by artisans.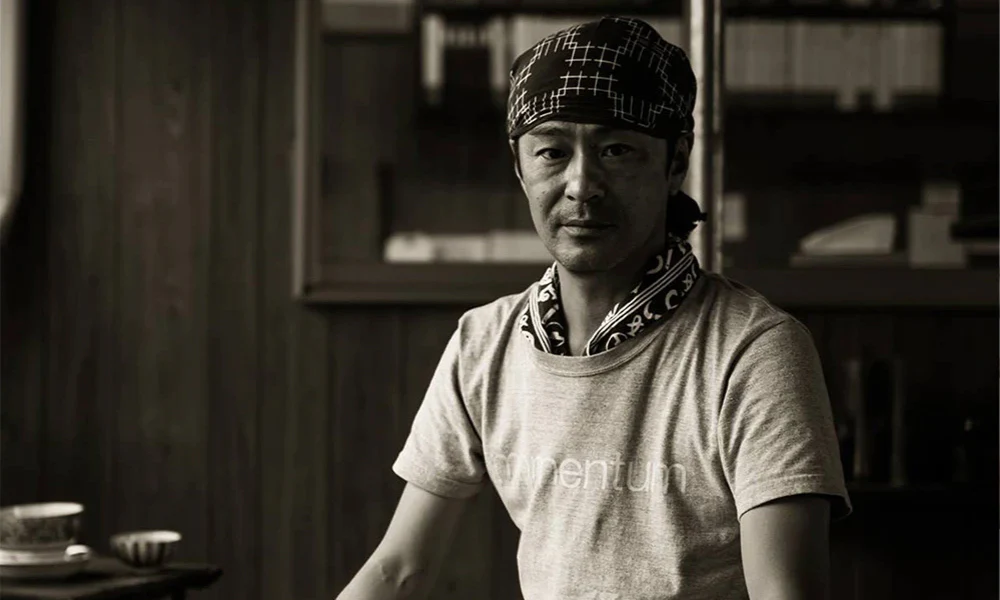 The mysterious blue of Takaoka copperware created by 400 years of history
The Takaoka copperware series is one of the most popular FUMIKODA collections. This unique Japanese technique, once used for painting the Great Buddha, temple bells, and Buddhist altars, is now used for the accessory parts of the bag. The mystical turquoise blue color was created by Koji Orii, a traditional craftsman in Toyama Prefecture.
To achieve the alluring coloration of copper, artisans also utilize natural materials like radish, rice bran, rice vinegar, pickled plums, and Japanese sake, inducing corrosion or rust through a chemical reaction that brings out the desired hue.
Sabae, a city of eyeglass craftsmen attracting attention from around the world
Renowned fashion brands across the globe utilize cotton cellulose from Sabae City, Fukui Prefecture in the production of their eyeglass frames. Derived from cotton and high-purity pulp, this plant-based fiber boasts a tortoiseshell-like appearance, yet is entirely animal-free. Expertly polished by skilled craftsmen at the Sabae eyeglass workshop, these parts radiate a glossy, water-wet sheen and unparalleled transparency.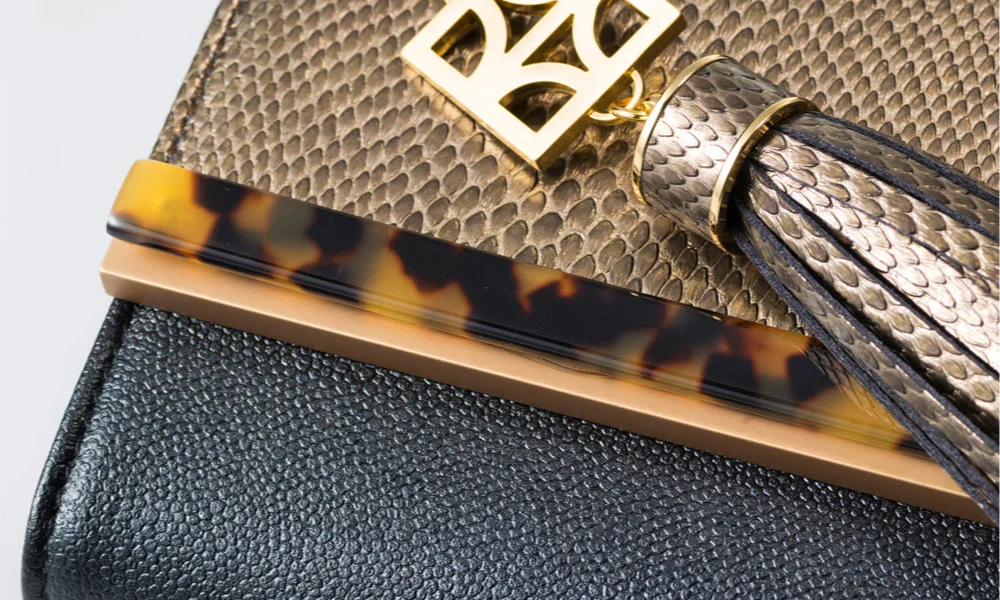 Initiatives for the SDGs
FUMIKODA's SDGs
The Sustainable Development Goals (SDGs) were established with the pledge that no one on earth will be left behind.
Since its inception, FUMIKODA, a small brand born in Japan, has continued to make products with the hope that the earth, animals, and people can live comfortably in a sustainable society.
Commitment to materials
FUMIKODA stands apart from ordinary synthetic leather by utilizing domestically produced high-functional vegan leather, treated with a unique process to achieve a refined texture and unparalleled durability. This premium vegan leather is commonly found in luxury car interiors, and FUMIKODA extends the same level of luxury to its products. Furthermore, FUMIKODA is committed to utilizing materials with a higher proportion of biomass in the fabric, making use of reusable organic resources derived from animals and plants.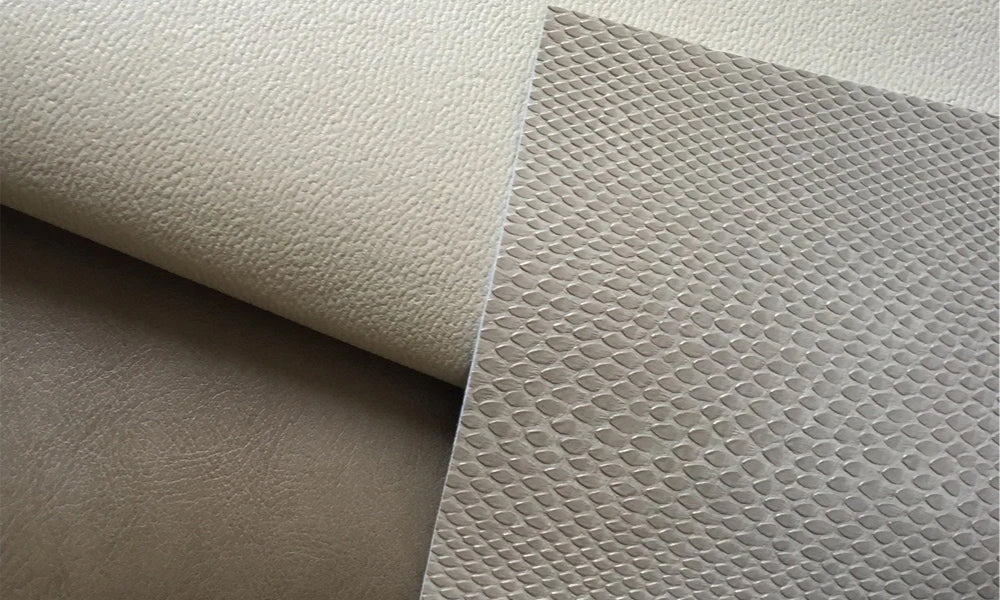 Reuse Project
Passing on things that are still useful to the next generation. We are implementing the "Osagari" project, in which customers donate their unwanted FUMIKODA bags to help students who want to use them.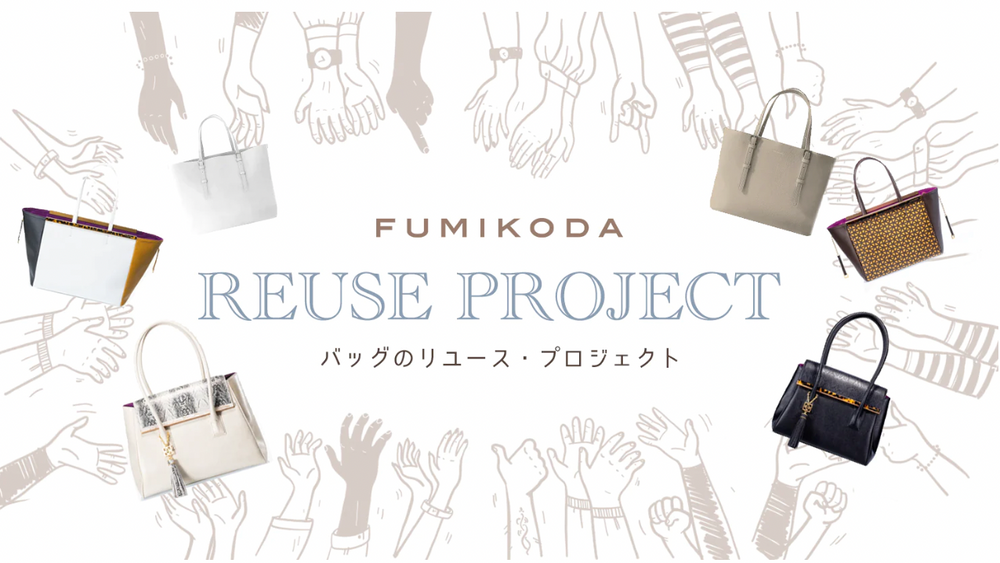 upcycle collection
We want to make effective use of resources without wasting them. With the wisdom of our craftsmen, we have created functional items by upcycling fabric scraps left over from the production of bags. We produce small items that can be used as gifts or one-point accessories for bags.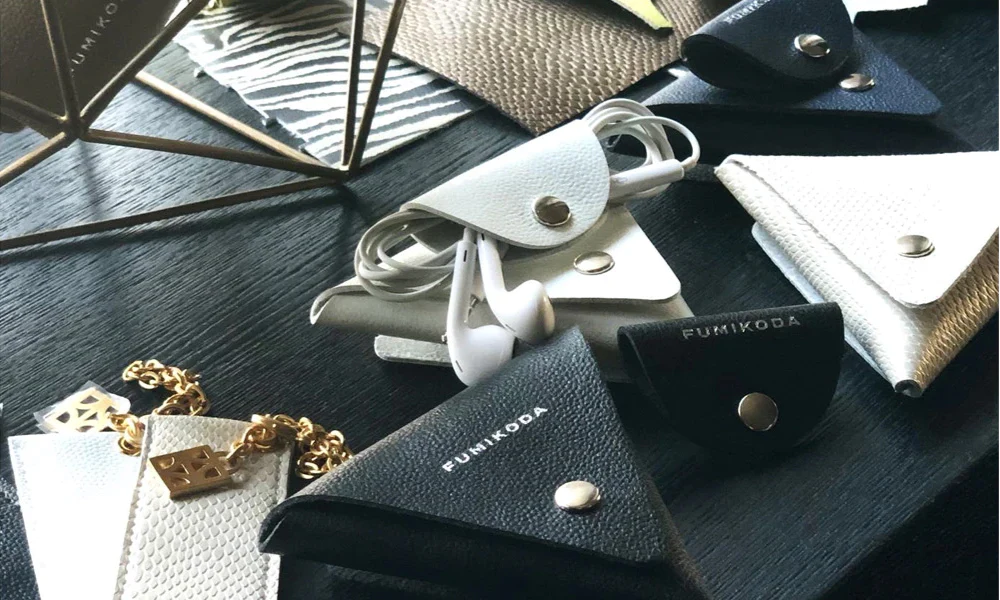 Recycling Project
FUMIKODA is dedicated to safeguarding the environment by reusing resources, as exemplified in its line of T-shirts crafted from recycled materials. In collaboration with JEPLAN's BRING, renowned for its pioneering recycling technology that facilitates "collection > recycling > productization", FUMIKODA's eco-friendly T-shirts have garnered worldwide attention. By partnering with JEPLAN's BRING, FUMIKODA takes a significant step towards promoting sustainable practices, one T-shirt at a time.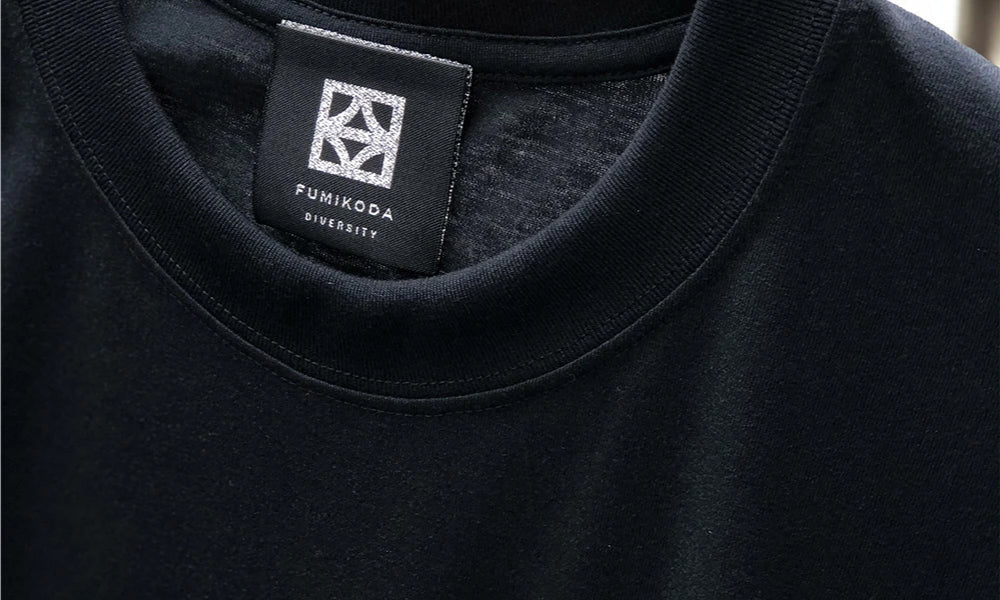 IT Education Support Project
There are about 600 orphanages in Japan, with about 30,000 children in them. After they turn 18, they have no place to turn to such as their parents or relatives, and are forced to become independent in society alone, with emotional scars such as abuse. FUMIKODA allocates a portion of its sales to support IT education that leads to employment for children in orphanages.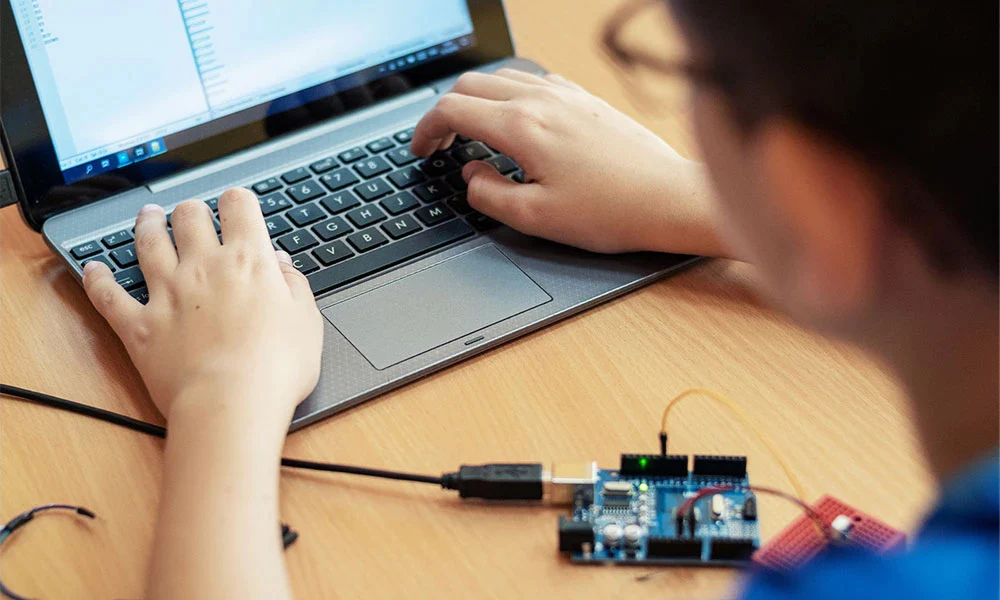 Support for Employment of People with Disabilities
It is said that the probability of giving birth to a person with intellectual disabilities is 2-3%. In order to realize a society where everyone can be independent and active, there is a need to create a system that supports the employment of people with disabilities and increase employment as much as possible.
At FUMIKODA, we are working with support facilities for people with disabilities to create products using upcycled fabrics.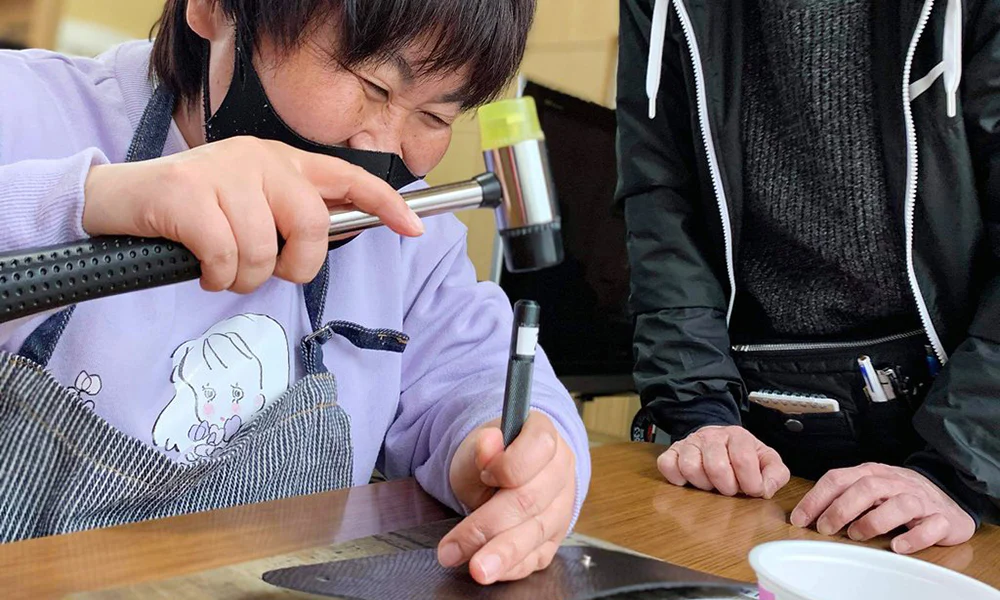 Reduction of packaging materials
FUMIKODA is striving to go paperless and reduce the use of cushioning materials as a measure to protect forests and prevent the increase of waste, and we are trying to use recycled paper as much as possible for the paper resources that we are forced to use.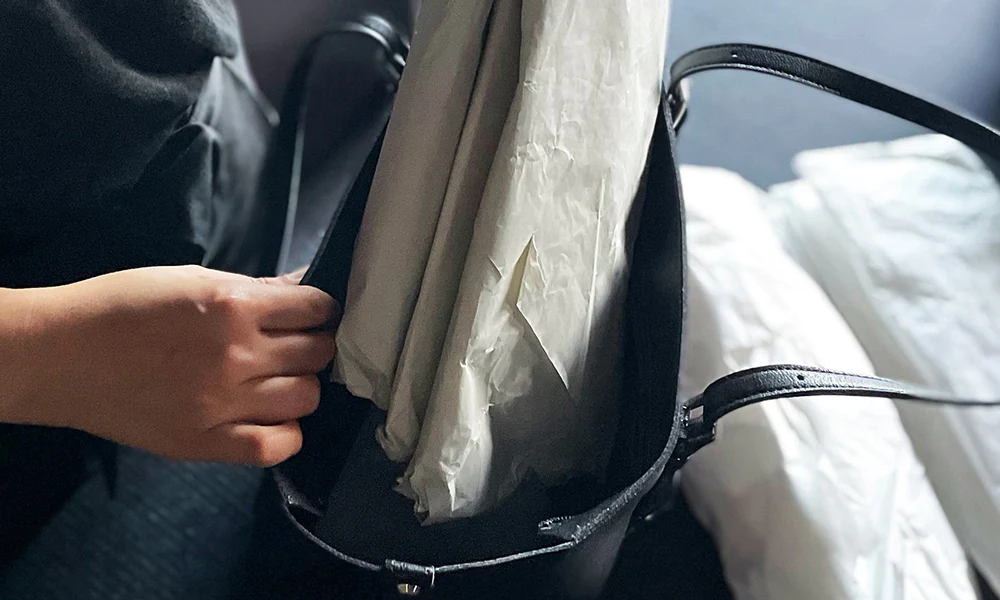 Support for needy families
According to a survey by the Ministry of Health, Labor and Welfare, the child poverty rate is 13.5%, and one in seven children is said to be living in poverty.
FUMIKODA supports children from needy families and single mothers in cooperation with the NPO Kids' Door, which is engaged in activities to support children in difficult living situations.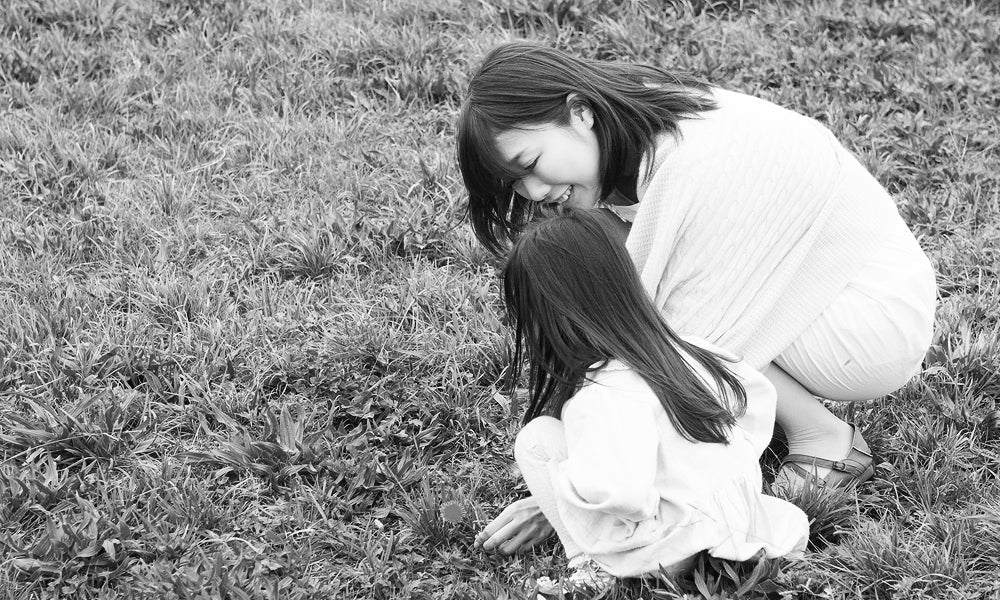 Diversity Collection
Our goal is to develop items that allow everyone to be themselves and feel comfortable at any time, regardless of race, gender, age, occupation, or body shape.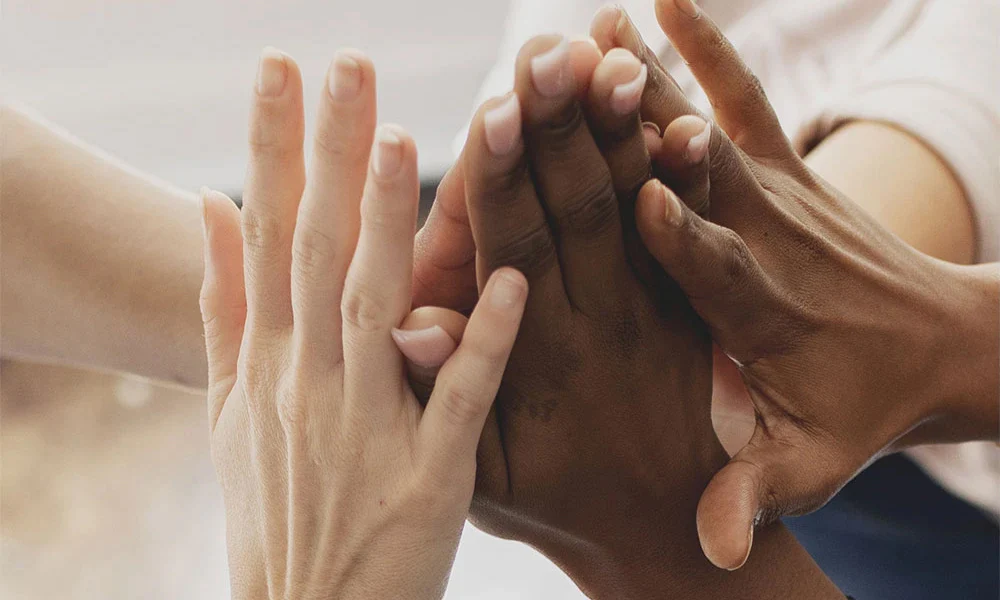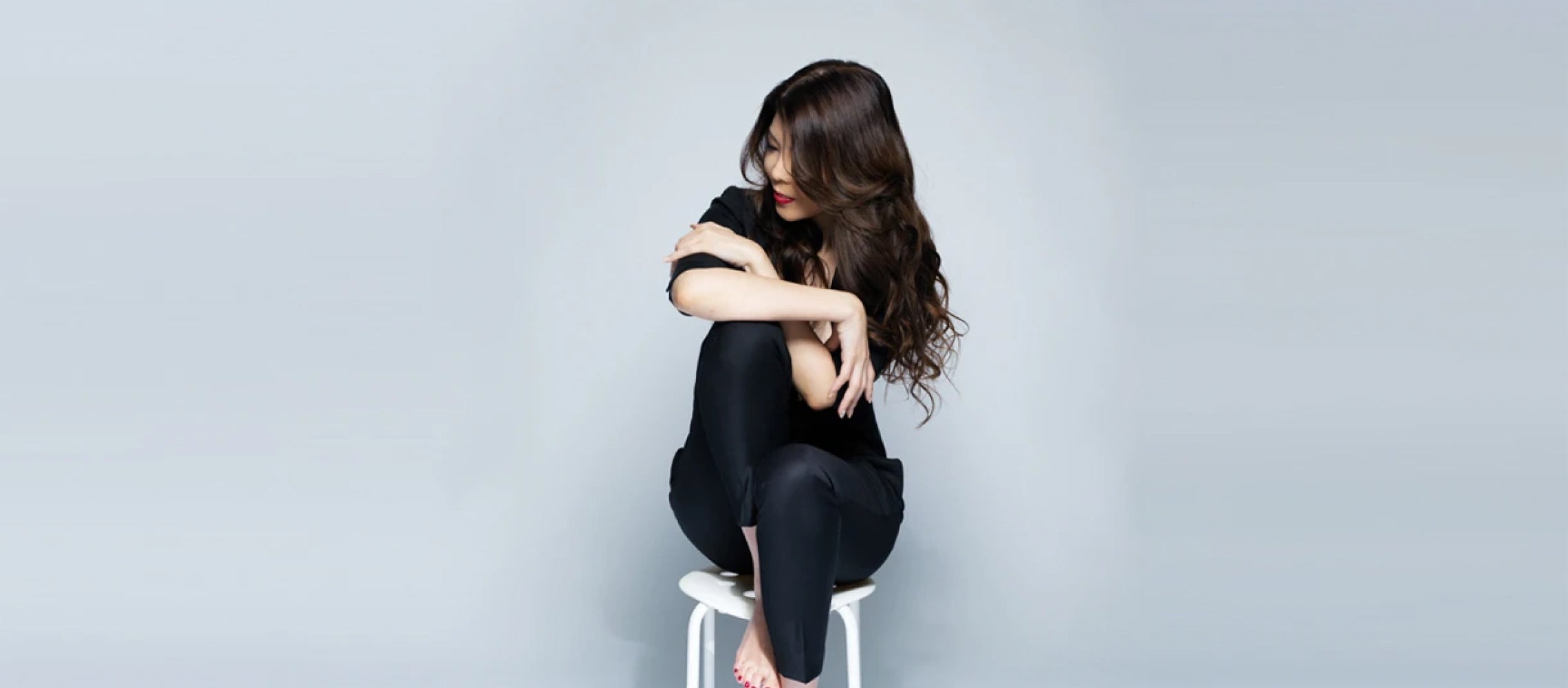 Message from
Creative Director
Do you ever wonder why you have to carry around a heavy bag with your computer and documents in it?
I have been searching for a luxurious bag that is light and easy to use, but I found out that many of my friends also had the same problem of not being able to find the right bag for their work.

I wanted to create a bag that I could not find, so I did some research and found out that manufacturing with animal skins was causing environmental and health problems, and that there was a material called man-made leather that was created with Japanese technology.

Although man-made leather is lighter and more durable than genuine leather, and has a comparable texture, it is easily confused with synthetic leather and is more difficult to sew than genuine leather.

Therefore, I started to search for craftsmen, and learned that although Japanese craftsmen have world-class skills, more and more of them are going out of business, and the culture of craftsmanship is in danger of extinction.

I want to combine function and fashion so that working women can take pride in themselves. I want to aim for an "animal-free" product that does not use animal leather. I want to support artisan culture by using traditional Japanese techniques. These thoughts gradually strengthened, and I decided to launch FUMIKODA, a brand that realizes these thoughts. We hope that FUMIKODA will be used by women all over the world as a "new option for working women to take pride in their lifestyle.
Creative Director
Fumi Koda
PROFILE

A graduate of The New School Parsons School of Design and a web designer for a fashion marketing company in New York, she has created websites for major brands and managed many fashion portal sites.

After returning to Japan, she founded her web design company, Booplan Inc., in 2003. Ms. Koda has been involved in all aspects of corporate web marketing, including website production and design for various industries, promotion planning, and proposals for the use of social media.

Since 2010, Ms. Koda has published several IT-related books, including "No Need for a Notebook: The Art of Organizing Information in the Age of Social Networks" (Kanki Publishing). Her articles are serialized in the Yomiuri Shimbun's "Otemikomachi" and other publications. Her most recent book is "Textbook of IoT Projects for Beginners" (Cross Media Publishing). She also founded BLUE FOR JAPAN, a non-profit organization with volunteers after the Great East Japan Earthquake in 2011. She is a big advocate for giving back to the community by supporting children's orphanages across Japan while serving as a director of the NPO.

In 2016, Ms. Koda established FUMIKODA Co. Ltd. in 2016, and became the creative director of the environmentally friendly and ethical smart bag brand FUMIKODA.
FUMITALK